For his acumen in his chosen field of endeavor and responding as well to his social responsibilities, a major road has been named after him. That is KWASI OPPONG COMPANY ROAD located at the Suame Magazine, Kumasi.  This road links Maakro and Tafo and was formally called Magazine New Road.

The BIZZ AWARD 2017
Kwasi Oppong Wins Awards
The year 2012 was an award winning year for the company as it won three gold awards both locally and internationally. These are; 1.      Platinum Award was collected by Kwasi Oppong during the 2nd Ashanti Business Leaders Excellence Awards in 2012. 2.      Gold – Kwasi Oppong also won Gold at the  maiden West Africa Achievers Awards in 2012 organized under the auspices of the publishers of the occasion.
New IBR Roof Making Machine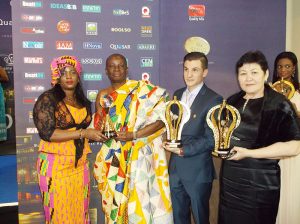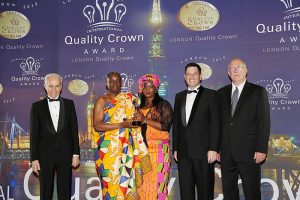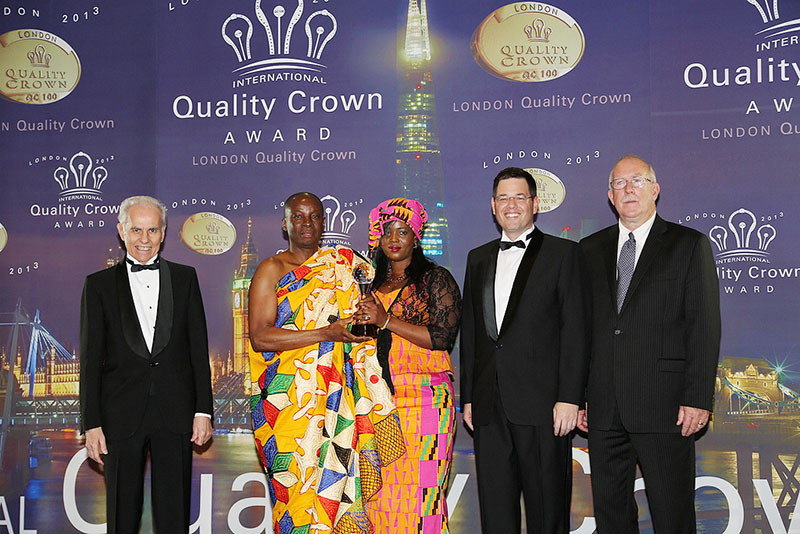 Kwasi Oppong Company Limited has by the grace of God imported an IBR roof Corrugation Machine to Ghana (Specifically Kumasi). This type of machine specially corrugates a customised style to beautify your buildings. Production is done both in plain and prepainted. we are calling on contractors and other builders to call on us for better services. you can contact the Production Manager: Mr. Emmananuel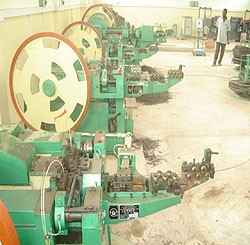 Nail Production Machines
Kwasi Oppong Company limited has brought in a new Nail making machine. Kwasi Oppong is manufacturing nails at affordable prices. So retailers and wholesalers: RUSH! RUSH! RUSH! For yours whiles stocks last. Contact the Production Manager Emmanuel Nii Adjetey on 032 2045883 or E-mail us on info@kwasioppong.com
Our Branches
Kwasi Oppong House – Fumesua
Iron Rods House – Pankrono
Iron Rods House – Accra
Dome Pillar II – Accra
Akweteman Achimota – Accra
Locate us
Head Office:
IRON RODS HOUSE
68 BLK G.KWASI OPPONG ROAD
(MAGAZINE NEW ROAD) SUAME
Mobile Phone Number: +233-577-770-000 /+233-277-775-500